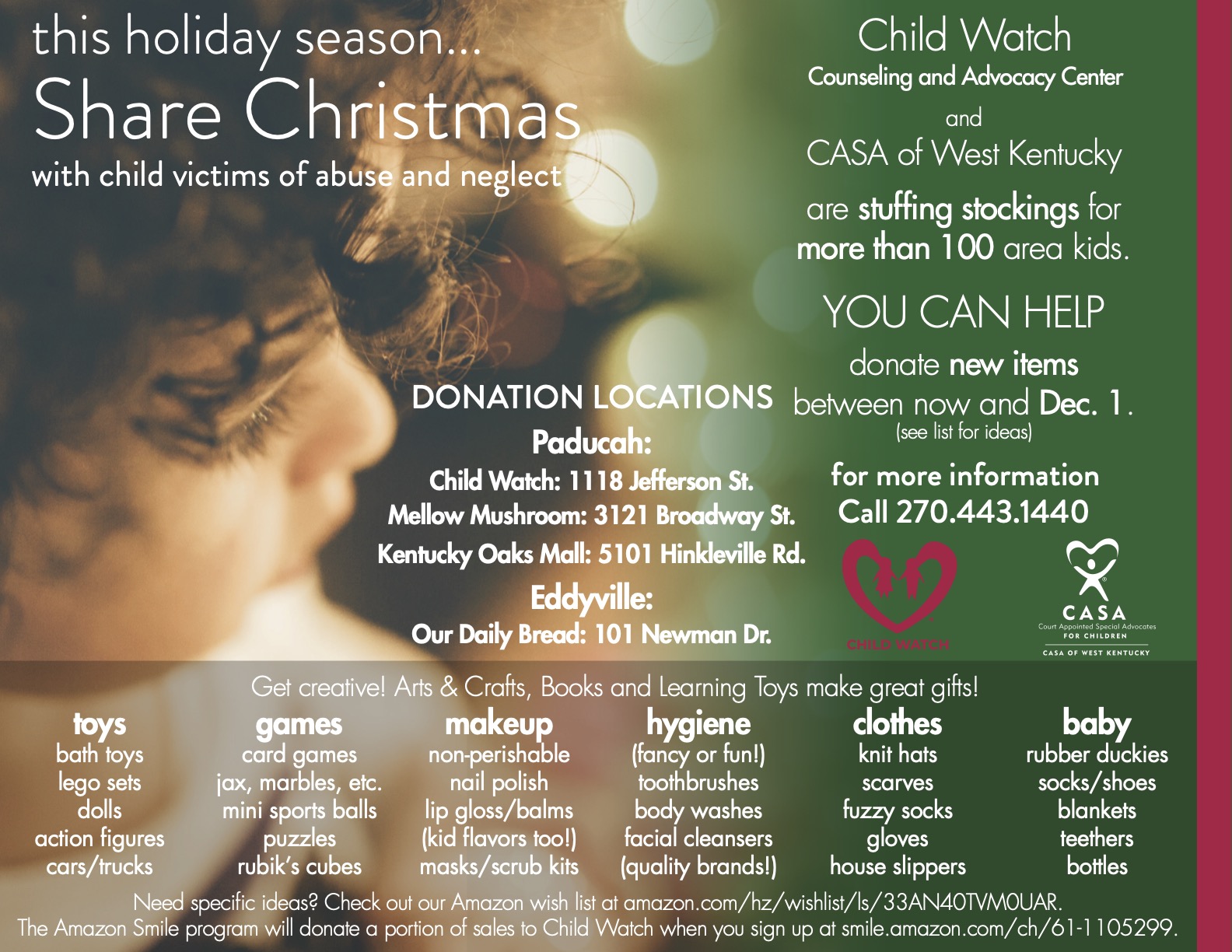 CASA Christmas Stockings Toy Drive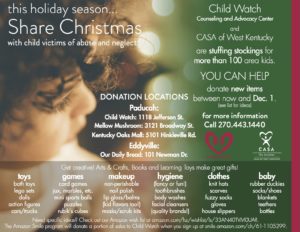 A lot of us like to think of Christmas time as "The Most Wonderful Time of the Year," but for many kids in foster care, the holidays can be an especially difficult time.
The children served by CASA of West Kentucky are often facing emotional and mental upheaval, separated from families, in different schools, some facing their first holiday season away from what they've known.
We want to give these kids a bright spot in a holiday that might otherwise be sad or confusing, so each year our volunteers stuff a stocking or pillowcase for the kids whose cases they're assigned to. Each child gets a hand-embroidered stocking with their name on it, stuffed full of toys, hygiene items and other gifts made possible by donations from individuals, businesses and community organizations.
This year, we have drop-off locations across the area, for physical gift donations, based on the list above. If you'd like, you can also give a monetary donation on our page – childwatchcac.org/donate (make a note that this is for the CASA Stockings Project). You can buy specific gifts off our Amazon wishlist at https://www.amazon.com/hz/wishlist/ls/33AN40TVM0UAR.
If you or your business is interested in sponsoring a toy drive or providing a financial gift, call us at (270) 443-1440 or email CASA Volunteer Coordinator Liz Hansen at lhansen@childwatchcac.org.